A new mission will land an unmanned craft on the Moon, from the United States on January 25th. It's likely to be the first private company to touch down as well. Takeoff from Florida, will be on Christmas Eve. More to come...More than 50 years after the last Apollo...
read more
Another doom and gloom headline from IBM reads that 40% of workers will have to reskill in the next 3 years due to AI. We need to adapt and grow, but this is balanced by many companies moving to ban ChatGPT and other AI platforms. Learn how to use AI or you'll be...
read more
One of the more important names in watches, Citizen, is running into problems with their second generation CZ Smart watch. The problems resulted in an interesting halt to sales of the affected watches. It's been out for 3 months, but they have been plagued by a host...
read more
Netflix is starting to wind down their DVD rental business. They've also announced that the estimated 1 million+ existing members who are still renting DVDs will get to keep all the discs on hand, and those who sign up will get up to 10 extra discs shipped from the...
read more
India is the fourth country to put a craft on the moon. The name is not all that unique... Chandrayaan-3 means "moon craft" in Hindi. On the other hand, this is hte first mission to touch down at the lunar south pole, and it represents an exciting time for India, who...
read more
Lamborghini has a new car, the Lanzador. It's been expected, as an electric vehicle... and it has 1341 horsepower. If you have to ask how much... you likely can't afford it. The Lamborghini Lanzador concept previews the Italian automaker's first EV, due in 2028. See...
read more
We don't understand it, but Apple is onboard with a new California bill that is working it's way forward. Under this Right to Repair act, manufacturers of products that cost over $99.99, will have to make parts, tools and repair diagnostics readily available for seven...
read more
A simple ruling came out... AI generated air cannot be copyrighted. The ruling noted that human authorship is a bedrock requirement for copyright. United States District Court Judge Beryl A. Howell found that AI-generated artwork can't be copyrighted, putting to rest...
read more
A strange report states that many of us engaging in email, web surfing, doomscrolling, and more, are holding our breath, or at least changing the patterns. Linda Stone is a former exec at Microsoft, and now calls this screen apnea. The report is that we are being...
read more
Zoom's CEO, Eric Yan, seems to be out of touch with where the money comes from for his company. We all are aware that Zoom came to the rescue when we all had to work from home. Even today many refer to the calls as Zoom calls, even if using a different product. So,...
read more
Some researchers checked out OpenAI's ChatGPT by running some political questions and tests by them. During this test, the results found a "significant and systematic political bias", and this bias was towards the left leaning parties in the US, Brazil, and the UK....
read more
Verizon is rolling out some higher speeds on 5G. The latest is that they have received clearance for usage from the FCC has come through early, and as such, they'll expand quickly to deliver to remote locations. You'll need a newer phone or device for this service...
read more
Home Depot is selling the Masonite M-PWR Smart Door, the first residential one of it's kind. $4000. Four Thousand Dollars. Moving along...The Masonite M-PWR has an integrated Ring video doorbell and Yale Assure SL smart lock and is hardwired to your home. See full...
read more
Ford has shifted how they offer their BlueCruise, a Level 2 driver-assist feature. They are offering it up as a monthly, annual, or permanent feature, much like a lot of the other services from other manufacturers. They are hoping to drive increased sales, as well as...
read more
We knew this would be coming soon enough... AI used to drive more sales. Amazon has setup an AI tool to summarize all of the reviews into a paragraph. Using this to drive your concerns in regards to different aspects of the reviews, it purports to be really accurate....
read more
AI can perform some strange tricks these days. One of the latest is that with a microphone and the right programming, it can now determine your password and whatever other keys you hit, just by listening to many nuances involved. It has to do with the intensity, the...
read more
We knew this was coming soon. Old style TV viewing has been passed up by other items like streaming for the first time for numbers from last month (July). Now, this includes DVD, and gaming, but this should indicate to the TV...
read more
Keith and Benjamin will discuss this on this weeks Computer Talk Radio.See full story on Apple's iPhone 'batterygate' settlement payments should start going out soon - The VergeFound at www.theverge.com
read more
My Internet Service Provider bill is a flat rate, which solves a different problem by most carriers of internet, voice, or TV traffic. They have a tendency to list all of these other fees as not part of your core cost, but other fees coming from governments, hardware...
read more
Cortana, the Microsoft Voice Assistant is being spun down, in favor of Copilot, their new AI. But a lot is missing yet... A recent update to the Cortana app on Windows Insider PCs makes Microsoft's first AI assistant unusable. See full story on Microsoft begins...
read more
Threads is already struggling after half of their users haven't logged back in since creating their accounts. Just what we need! See full story on Threads is dead - can AI chatbots save Meta's Twitter clone? | TechRadarFound at www.techradar.com
read more
Amazon posted double-digit profit growth in Q2. In streaming, Max, which used to be HBO Max, lost about 2% of their subscribers in Q2. They played it down, but....The service lost 1.8 million subscribers as Warner Bros. Discovery announced a $10.3 million loss in...
read more
Apple is locking people out of their Apple Pencil....On the other side of the tech world, Microsoft is now offering up Xbox repair and replacement parts, as well as videos on how to save money repairing instead of replacing. It's not altruistic, but in response to a...
read more
This coming week are two major tech conferences in the cybersecurity world. First is BlackHat, which will then be followed by Defcon. This is where we will see a number of the different vulnerabilities announced, some in the form of stupid pet tricks, and others in...
read more
Worldcoin went live about a week ago. It scans your eye, for $30, and then enables you to deal with cryptocurrency through their systems. They promise that their information is secure, but they've already been hacked. They promise that they won't use your retina...
read more
Georgia is now home to a new nuclear reactor, the first newly constructed unit in over 3 decades. It'll power 500,000 homes and businesses when at full strength. I'm fond of this, as it is one of the better long term options for electricity generation. It is better...
read more
Apple has moved forward with an anti-repair technique that is raising eyebrows in the Right-To-Repair community. If you have one of the more recent iPad Pro machines, and you replace the screen with a 3rd party screen, the Apple Pencil will stop working. They even...
read more
This week came with a number of major news teams announcing that ChatGPT isn't as reliable as we would like. They painted some of the revelations like legal briefs, college papers, and more, as being tragically flawed, and how it's a surprise to them. Here at CTR, I...
read more
In March 2018, a pedestrian in Tempe, Arizona, died due to a self-driving car. Behind the wheel of a car was a woman whow as the assigned safety driver working for Uber. At the time, she was watching The Voice on her smartphone, and failed to step in and take over to...
read more
A smart gun finally coming to market? And yet, it doesn't sound good. I'll tell you why this one in is a bad idea... Gun makers have been working for decades on a weapon that can only be fired by an authorized user See full story on The First Smart Gun Is Finally...
read more
Major healthcare provide, Cigna is facing a massive lawsuit. California requires "a thorough, fair and objective investigation and shall not persist in seeking information not reasonably required for or material to the resolution of a claim dispute." Instead, the...
read more
The FCC officially is looking into an updated definition of broadband internet. Currently, it's listed as 25Mbit down, and 3Mbit up, which is what I had in the early 2000's. The proposed updated numbers would shift us to 100Mbit down, 25Mbit up. Redefining these...
read more
A strange bit of news came out on the Chevy Bolt, which was the first "affordable Electric Vehicle". It was discontinued by an official announcement during the Q1 2023 earnings call, but then this week, at the Q2 call, they said it will be back. Yes, it's going to go...
read more
Twitter is in the middle of a rebranding. X.com, owned by Elon Musk for a while, now points to Twitter.com. Additionally, there is a large rollout of the new X logo through the company. The social media platform is in the middle of a reboot, so this isn't as...
read more
For the new Teenage Mutant Ninja Turtles movie tie-in, Microsoft has created a pizza scented Xbox controller. I'd suggest normal air freshener instead...Microsoft is giving away custom Teenage Mutant Ninja Turtles Xbox controllers. They have a pizza-shaped slice at...
read more
DJI has a new drone this week, the Air 3, which adds in a second camera, and a bump in specs. $1100 start, but the price climbs from there, just as fast as the drone itself. The DJI Air 2S's successor is a major all-round update See full story on Mid-size DJI Air 3...
read more
Amazon.com is now rolling out a new feature regarding recalls and product safety alerts related to items that you've ordered. It has a few issues that will hold it back along the way, like US sellers only, and it's opt-in, but this is the start of an interesting...
read more
Drones have to follow a number of rules set forth by the FAA. After a certain size, they have to adhere to a RemoteID rule that broadcasts various bits of information, much like a high-tech license plate. DJI is one of the biggest companies in the drone world, and...
read more
Netflix has removed one of their plans, the Basic. Now people have options to move down to the $7 plan and take ads, or up to $15.50 for no ads. Not a major shift, but represents the typical 3 options that are easy to select from. Netflix has already said its...
read more
Keith's wife is a Cricut fan. I won't let her know that the Cricut Venture has been introduced, which is a supersize 24" wide version of her current vinyl cutter. But Keith better get her one soon!With a 24-inch cutting width, the venture is aimed at those who need to...
read more
Ford is struggling with the F-150 Lightning and the similar electric versions of the Mustang. This has been driving some costs of new vehicles down, but not enough for most buyers. Ford announced significant price cuts to its F-150 Lightning electric pickup, citing...
read more
The usage of tech to harass shoppers now includes a grocery store chain, Safeway, to put up barrier gates to prevent you from exiting self-checkout unless you scan your receipt. Mind you, this idea of having us work for the stores, and then be subjected to this type...
read more
Imagine purchasing a factory sealed 2007 iPhone with 4GB. 16 years ago, this was about $500, but this week, this purchase from someone's hidden vault went for $190,000. Quite an investment, and it actually came from someone on the original engineering team, who also...
read more
Tesla's first Cybertruck is finally built. I hesitate to say that it rolled off the finish line, as it's still the first one, and they are ramping production slowly. This is a long time in coming, but has been anticipated for quite some time. Strangely, Elon Musk...
read more
VanMoof makes an electric bike, and there are all kinds of features that are best handled through your smartphone. Now, it gets worse... VanMoof is in a Dutch style of bankruptcy court, and a company has come along with their own app just in case VanMoof doesn't...
read more
Microsoft is now competing with CCleaner and other tools with their own free PC Manager app, now available in the Microsoft Store.See full story on Microsoft PC Manager: Keep track of your computer's health | PCWorldFound at www.pcworld.com
read more
Amazon sold $12.7 Billion on Amazon Prime Day, which was this past Tuesday and Wednesday. See full story on Amazon boasts record sales for Prime Day as US shoppers spent $12.7 billion during the sales event | TechCrunchFound at techcrunch.com
read more
An Ohio doctor that livestreamed plastic surgeries on TikTok had her license pulled. See full story on Doctor Who Livestreamed Surgeries on TikTok Has License AxedFound at gizmodo.com
read more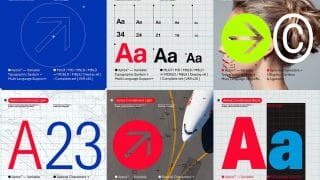 A decade and a half have gone by, and Microsoft has had us using the Calibri font that whole time. This week, it was announced that a new font will be replacing it, called Aptos. It'll be coming to Office 365 very soon. They worked through a few different sans-serif...
read more
The big purchase of Activision-Blizzard, by Microsoft, has cleared a big problem this past week. A US Federal judge refused to stop the deal, stating it was unlikely that Microsoft would withhold games from Sony, and was more likely to provide increased access. It's...
read more
A short while back, we covered how the FTC wanted to make it easier to cancel. Of course, the big businesses are complaining. Arguments include "First Amendment", that the rules would confuse and harm consumers, massive disclosures are required, and that it's just too...
read more
If you bought a 4K Samsung QLED TV from Best Buy, there may be some issues coming down the line. A new class action against both companies throws that the advertising includes features that weren't actually in the TVs delivered. Not quite what you want to hear when...
read more
BMW has entered into the world of smartglasses, and it's not as strange as you might think. Take the heads-up display from a car, and place it into sunglasses. Why there? Because it's not for the car, but for BMW motorcycle riders. Next up, add in basic speed,...
read more
I spent 10 minutes unpacking Threads last week, and it's no surprise that they hit 100 million in under a week. Of course, it didn't hurt that they basically treat it like an add-on to Instagram and Facebook, rather than it's own entity. It didn't hurt that it's...
read more
In Louisiana, a US District Court judge has levelled off at the Biden Administration for violations of the 1st Amendment. By calling social media platforms and asking them to censor unfavorable views, the freedom of speech was squelched. Further, the finding was that...
read more
France hit our radar twice this week in tech news. One item was where French police will be able to turn on microphones and cameras on peoples cell phones via remote. It only applies to people who may be committing crimes facing more than 5 years in jail which may be...
read more
Four years ago, the Apple card was introduced. Goldman Sachs is the team behind the Apple branded Mastercard, but now the luster on the titanium metal plate is no longer as shiny. While they did expand recently to add in some nice yield savings accounts for Apple Card...
read more
Imagine your CEO announcing layoffs, pay freezes, and then turning around and announcing a "landmark fiscal year". Imagine that it's one of the behemoths in the IT industry. Imagine that it was Microsoft. Yeah, that's what happened recently, and the employees are...
read more
No secret, Amazon Prime Day is July 11... and 12. It's got deals, but it's also turning into another Black Friday hype machine with good deals on Amazon items, and scattered random distractions which will result in spot deals here and there. My personal chjeck will be...
read more
A 360 foot tall sphere in Las Vegas started lighting up this week, about a block away from The Wynn. No, not part of the fabled Area 51 UFO exhibit, but rather, a new concert venue called the Sphere. It's billed as the largest LED screen, and the resolution is amazing...
read more
Over the years, a number of interviewees to work in Bill Gate's private office were asked a number of extensive questions. The questions were reported as being screenings to determine if they could be blackmailed for past indiscretions. There clearly is a struggle...
read more
Reddit is starting up the idea of taking the heavy handed approach to the objectors who created a type of boycott. The boycott was to shutter the communities, or at least make them private, all in response to Reddit's introduction of some steep charges for programming...
read more
Microsoft announced that Bing will now provide shopping guides for you based on your desire to purchase specific products. I like buying guides, and I provided one here on the show for over 10 years. The problem is that amongst the problems already fraught with the...
read more
Google killed off their AR glasses. Before anyone gives credit to Apple for scaring this off, I believe that they have realized that this is a very fickle future. There are many that are enamored with the idea, just as with 3D printing, but they don't wish to pay the...
read more
When it comes time to talk about ethics, many consider church to be a good source of guidance. This past week, the Vatican released a set of guidance in regards to AI. The title is "Ethics in the Age of Disruptive Technologies: An Operational Roadmap", and is intended...
read more
Following in the footsteps of Netflix, Costco is also stopping the abuse of their previous kindness, and moving to stop the sharing of their membership cards. Costco mirrors Netflix's password-sharing policy with a crackdown on non-members shopping at its stores. See...
read more
I remain concerned about folding screens. A reporter was doing simple review in the office, without the rigors of daily monotonous use, said that after 4 days, the Pixel Fold was dead. The closed display halves almost touch, and that can smash debris into the screen....
read more
Windows 11 cloud is another push to bring us all into a monthly subscription for our operating system, but with a different spin. Your computer would only serve as an access point to the Internet, where you could access a virtual computer interface for $10 or more a...
read more
The White House announced another $42 Billion in funding to bring broadband internet to rural America. The goal is to provide high-speeds to the entire US by 2030. All Americans should have a solid Internet connection, White House believes See full story on White...
read more
We've known for ages that social media has bots, is sometimes overvalued, and the entire concept is fickle, fragile, and prone to failure. IRL stands for In Real Life, both in shorthand, but also a social media platform with a coveted 3 letter domain name. It was...
read more
We've known for ages that social media has bots, is sometimes overvalued, and the entire concept is fickle, fragile, and prone to failure. IRL stands for In Real Life, both in shorthand, but also a social media platform with a coveted 3 letter domain name. It was...
read more
Finland is now home to the first phone-free tourist zone, though we found it's all voluntary on Ulko-Tammio, and service is still available. This European island is asking tourists to switch off their phones this summer. See full story on Phone-free zone: Finland...
read more
Japan has a Digital ID card they have been trying to introduce. Unfortunately, data leaks, glitches, and other problems are getting in the way. Japanese prime minister Fumio Kishida has ordered an emergency review of the nation's ID Cards, amid revelations of glitches...
read more
Amazon Prime Day is July 11th and 12th. Day? Days? Whatever...Amazon's bacchanalia of consumer deals is coming in July. Here's what you need to know to get ready. See full story on Amazon Prime Day 2023: Everything you need to know | PCWorldFound at www.pcworld.com
read more
An Amazon driver reported a smart doorbell making a racist remark. The driver reported it, and Amazon responded by turning off the homeowners Alexa. It turned out that the homeowner was a Microsoft software engineer who had outfitted cameras all over. He found the...
read more
A bizarre series of tweets this week resulted in what seems to be a proposal for Mark Zuckerberg and Elon Musk to fight each other. This strange distraction in all of the tech news placed people everywhere arguing about who would win. Zuckerberg has been doing Jiu-...
read more
Apple and other phone manufacturers got some concerning news this week. The EU has voted yes for replaceable battery legislation. They present it as a sustainability issue, from phones dying earlier than normal due to battery issues, e-waste, and more. The final rules...
read more
The Federal Trade Commission is chasing after Amazon. Years ago, AOL would trick people into signing up for their services. The FTC states Amazon used similar deceptive practices, setting people up for Prime, and even complicated the cancellation process. My own AOL...
read more
Electric vehicles don't have a transmission, but instead, they are direct drive. So, when I saw a headline about Toyota putting a fake stick shift, clutch pedal, and fake speakers in to simulate manual transmissions, I thought for sure it was an April Fools joke....
read more
I loathe the idea of data caps for broadband. Unlimited data should be exactly that. I will admit that it does create problems when some users are MASSIVE overusers. There are legitimate times when some people need the additional data for a short period of time. Some...
read more
There's a software called MOVEit, and it's used for moving various diles back and forth. Simple enough, except it has a vulnerability in it that has left companies, as well as some US federal agencies reeling under a ransomware attack. The problem started about 2...
read more
Reddit decided to start charging 3rd party developers for access, and it's not small numbers. It was big enough so that there are various groups turning their channels private in a blackout that is impacting over half of the channels.The Reddit blackout is still...
read more
Doctors are using ChatGPT to seem more human when breaking bad news. Microsoft officials were surprised for some strange reason. Doctors using ChatGPT to communicate with patients in a more empathetic way and even tell them about bad news. See full story on Microsoft...
read more
Netflix will have a pop-up restaurant in Los Angeles featuring a number of Netflix famous chefs. A Netflix restaurant is opening in Los Angeles with food by chefs Curtis Stone, Ming Tsai and others from Netflix shows like Chef's Table. See full story on Netflix...
read more
AI voice scams are being pulled more and more. The ability for AI to listen to small portions of audio, then be reused into things like the grandparent scam is scary. The grandparent scam is to reach out, and say that grandkid is in trouble. But now with the AI voice,...
read more
Last week, I noted that the Department of Homeland Security was building a social media score. Apparently, commercially available data from all manner of tech companies has been sought after, and the details have been released. Apparently the information is considered...
read more
E3 would have been this past week. The Electronic Entertainment Expo was cancelled as part of the fallout from COVID. Gaming did continue, and improved in leaps and bounds, so the entire gaming world still used this week to announce many of their games, even without...
read more
Apple, and many other companies, have dealt with the crazy world of trademarks. Apple's facing the problem again with the new Vision Pro headset, at least in China. Apparently, Huawei trademarked the title years back, and it covered a large range of products,...
read more
Hard drives all have failure rates. There's a common system called SMART that hopefully will give you an advance warning. Many drives will last quite a number of years. Western Digital is coming under fire, as their business drives are giving an automatic warning...
read more
We've mentioned before that gaming now includes advertising, but there is a new twist. Schneider National is a trucking firm, and they recently made a deal with American Truck Simulator to place billboards in-game that say something along the lines of "drive for us...
read more
Rather than making Windows 12, Microsoft made a small change to Windows 11 to control custom lighting of your keyboard or other system lights, if so enabled.RGB controls on PCs are a mess, with each accessory or component manufacturer usually having their own tool for...
read more
5 Levels of automated driving (not counting Level 0). Tesla's operate at Level 2, but Mercedes is now the first to offer Level 3 in limited areas in California. I'll explain the levels more in the coming weeks.California regulators have given Mercedes-Benz the OK to...
read more
Huawei was banned in the US late last year by the Biden administration, and now they are facing a ban from 5G networks by the EU. Sanctions-hit Huawei is facing another potential blow amid reports the EU is mulling a mandatory ban on member states using kit from...
read more
A Black Mirror episode details out a social media scotre for all people. China has announced a similar score. Apparently for 5 years now, our own Department of Homeland Security has been using the University of Alabama to develop a "risk score" for identifying...
read more
Google has jumped on the bandwagon to partially support Microsoft with Windows 11 in a strange way. Some users of Windows 10, specifically those with a 32-bit version, will find that Google Drive will no longer be supported in just a couple of months. Fortunately,...
read more
This week, an image went out with Trump admonishing Biden for whatever. We've now seen the advent of being able to deepfake everything. Clearly it isn't good, as some of these are going to be believable, and the technology is only going to get better. The EU is...
read more
On this week's Computer Talk Radio, we'll be spending an expanded amount of time on Apple's WWDC event. I've had some problems with the idea of the Vision Pro, even as I watched the entire presentation of the new googles. The lack of telling us the value or desired...
read more
Rowan Atkinson is better known as Mr Bean. He's also got a degree in electronic engineering, and a masters in control systems. As a user, he has been in the electric car space for nearly 20 years. This week, he penned an OpEd that blasts the industry. It highlights...
read more
Last weeks push by Microsoft about Windows 11 being all that and a bag of chips, was probably due to early awareness on something alarming. Windows 11 userbase dropped while Windows 10 sent up, as determined by StatCounter, our favorite for showing the numbers by OS...
read more
Not really news, but... Your next job may depend on how well you can work with AI tools. It also may depend on how well you can work with Microsoft Windows, Word, and Excel. AI is posing a threat to job security, but workers may need to get acquainted with tools like...
read more
Nikon is stopping at least one eBay seller from international sales of a camera lens that's discontinued...See full story on Who owns this camera, Nikon? Me or you? - YouTubeFound at www.youtube.com
read more